Altaria was sitting on a branch in a large oak tree while Ivy was sitting in the shade. Altaria started to sing and Ivy decided to join in. After the song was over Ivy rubbed her eyes and realized that her partner was telling her it was time to meet the Professor because Altaria swooped in front of her and started to gently peck her cheek. So Ivy got up and she and Altaria walked on the grass. The duo found the Labratory and walked inside.

"Hello? I'm Ivy Plantia. I'm here to get some info on how to start my journey. Oh and this is my partner, Sky the Altaria," Ivy said as she looked for the Professor.
The building was very small, for it wasn't prof. Rowan's main lab. Wearing a brown suit and preparing pokeballs, the man turned around, beaming with the eternal careness of pokemon professors.
"Well well!"
exclamed prof. Rowan
"Greetings, miss Plantia! I see you have quite a beautiful Altaria at your side! You must be a coordinator if you already have a pokemon following you... Am I right?"
He smiled and looked at the floating Altaria.
"I'm sure you are a fine companion, and will do great in competitions! You see Ivy, Altaria, I am certain you already know it, is a very graceful pokemon. Just by their appearance and charisma, they get great appeals from the public and from the judges! Of course you have to treat and train you pokemon well, but I see you two have already quite a strong bond. Now, let's see..."
Prof. Rowan turrned around and opened a dark wooden drawer. He took out a small case, a ball, something that looked like a little book, a bottle and a bundle of money.
"Here you are, Ivy. This is your ribbon case where you will put all of your won ribbons throughout the regions you'll visit. Here's a pokeball to catch your next pokemon. Now, now..."
said Rowan, hearing a little complaint from Altaria,
"you know, some contests require two pokemon at the same time and, besides, Ivy will still have to battle some trainers on her way... I know you're a very loyal pokemon, Altaria, but you will have to work in team sometimes, haha! Now, here's your pokedex... A lovely pink one for ladies!"
Prof. Rowan handed the pokedex.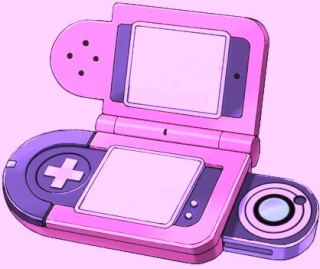 "Also, here's a potion, for your first encounters, in case Altaria gets hurt, and, finally, 3000 pkcash so you can buy more potions, accesories and pokeballs from the pokemarts. Well, I guess that's it! You are ready to start your journey as a new coordinator!"
Ivy looked at all of the items that the Professor had given her. She tucked everything away in her satchel.
"Thank you Professor Rowan," Ivy said, "OK Sky we have to train you so you can have beautiful contest appeals. Oh and we can use a new partner too. Professor where should I go to catch a Pokémon?
Rowan was happy to see, once again, an ambitious coordinator taking wing.
- "Hmm... Let's see. My, there's always route 201 that will lead you straight to Sandgem town, which will get you closer to Jubilife city, where, if I'm not mistaken, your first contest will take place! You'll have to search in the tall grass or in the trees on route 201. It's pretty much plains everywhere."
off character: I know all the rules are not up yet, but you just have to put up a post in Route 201. The pokemon that will appear will be one shown in the route's description. (ex: Route 201 is roaming with bidoofs, kircketoot, starly, doduo, nidorans, and growlithe.
)
"Thank you for the info Professor," Ivy said. "OK Sky let's go!"
"Altaria!" Sky said.
They exited the lab and found the path that led them to Route 201. They carefully stepped on the dirt road and they were off.
Off character
I'm going to make a post on Route 201.
And here begins the adventure of a new pokemon coordinator, Ivy, with her fellow Sky, the Altaria. Professor Rowan waved his hand at them while they disappeared slowly in the tall grasses of route 201.

Next post ROUTE 201!
---
Permissions in this forum:
You
cannot
reply to topics in this forum